Philippines

Welcome to a world of giving. A world of stories. Of inspiration. Of being connected. A world where flowers and gifts celebrate more than just a moment in time but reflect a lifetime of experiences. Welcome to the world of PinasGift.
In December 1st, 2002, Dr. Maruf Hasan , founder and CEO of Fastnet Commu, Inc, opened his first online retail flowers and gifts shop and forever changed the way flowers are bought for birthdays, anniversaries and special occasions. For more than 12 years, our passion has been to help you connect and express yourself to the important people in your life by providing the finest selection of beautiful flowers and gifts perfect for every occasion!
PinasGift began its tradition of excellence in flower delivery over 12 years ago. Today, as one of the largest, most trusted online florists in the Philippines, PinasGift—the flower experts—prides itself on being a leader in quality, artistry and dependability.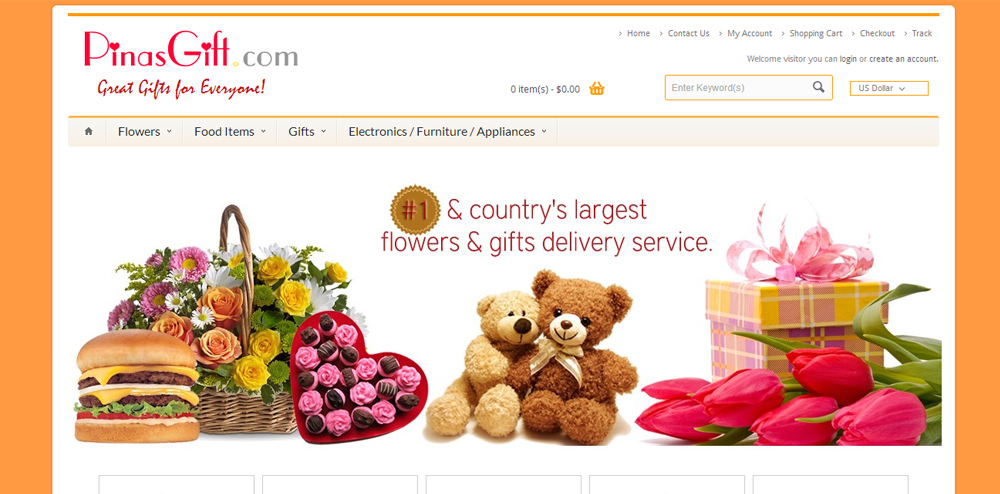 In today's hustle and bustle, it just feels good to step back, slow down and lose yourself in finding a gift that will make someone's day feel that much more special.
Whether for a birthday, wedding, holiday or for absolutely no reason at all, Flowers or a gift from PinasFlower shows you put thought and care into finding a gift that's simply perfect.
We're the experts in helping you send flowers and gifts that create stunning, extraordinary moments that let those closest to you know how much you care.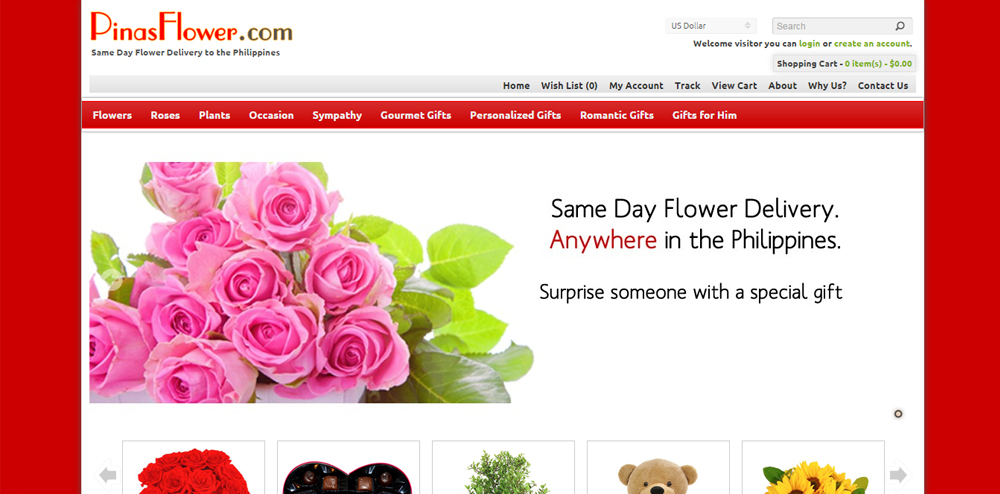 Touching Lives for the Better.
PhilGrocer has focused on grocery of various suppliers that all can be designed exactly around your wants and needs. The purpose of PhilGrocer is to make easier for everyone's grocery needs. Delivery direct to door step within 24 hours!
Packaged foods, sweets and snacks, kitchen, bathroom and laundry goods, pet food, vitamins, wine - we've got it all. Pop over to the site any day of the week and you'll see top brand groceries. No more checkout queues, wonky wheeled shopping trolleys and endless aisle marches - Now you can do your grocery shopping from the comfort of your couch/bed/jacuzzi.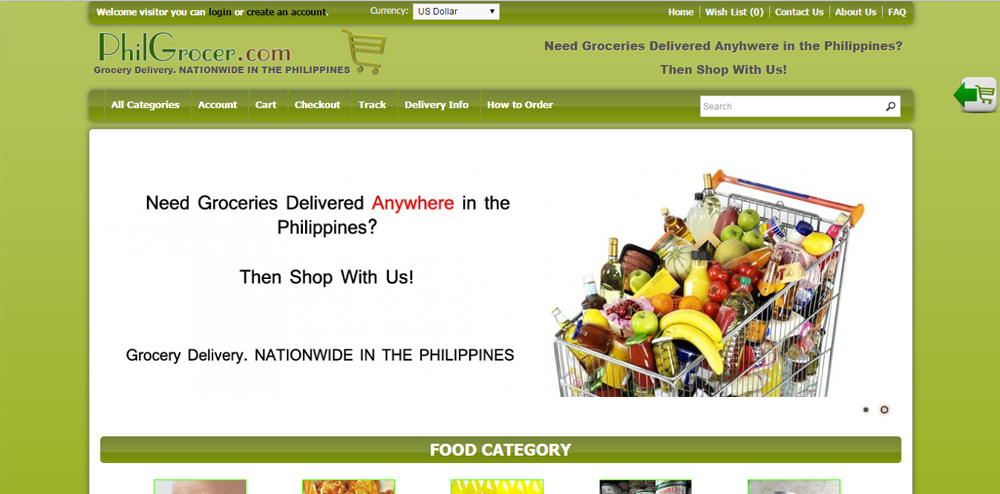 We're here to inspire the sweet life with yummy cakes & other sweet treats delivered where you need them to go within Philippines.
Irresistible cake same day or next day delivery to anywhere in the Philippines. Enjoy our discounted cake delivery network, the premier source for Philippines delivery for any occasion.
Through our nationwide delivery network of bake shops you can enjoy freshly baked cake delivery at discount prices to just about anywhere in the Philippines.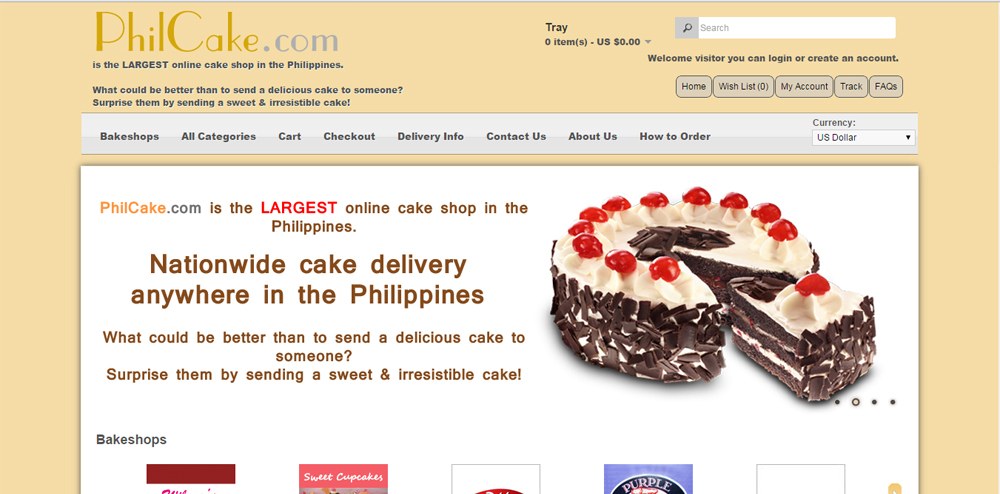 At ExpressFlower, we believe that flowers are one of life's special pleasures. Flowers have been connecting givers and receivers for centuries. Our mission is to create strong, extraordinary moments that let those closest to you know how much you care. Your destination for truly original flowers & gifts. ExpressFlower guarantee delivery within three hours upon ordering, most of the areas in Metro Manila. 24/7.
To help you express yourself with the important people in your life, express way!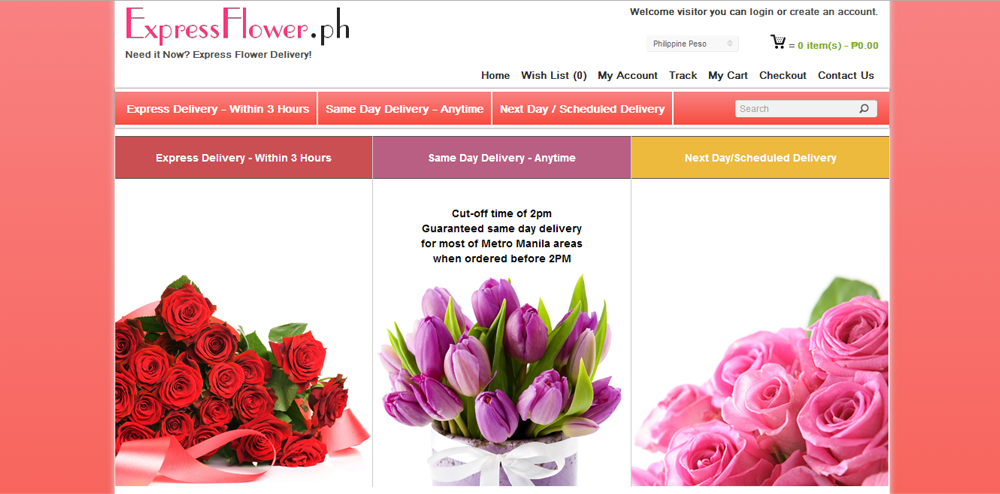 PhilPerfume.com is only offering 100% authentic perfumes with prices lower than it's market price. Our NATIONWIDE delivery is guaranteed prompt and efficient.
PhilPerfume.Com is all about people. We guarantee you a 100% satisfaction guaranteed each time you order from us. Efficiency and quality is what we give to our customers.
Here at PhilPerfume, we offer you a chance to experience the finest of fragrances, at the lowest of prices.
We offer to our customers, the finest selection of men's and women's fragrances at the lowest prices. You are guaranteed to find all your favourites, from the latest best selling perfumes, rare and hard-to-find classic fragrances, and even discontinued perfumes and colognes.
Our amazingly low prices have been well known for years to our dedicated customers and word of these low prices have spread like wildfire. Additionally our amazing deals have been featured on both the Radio, Television, and in Magazines as well. While supplying retailers all throughout the Philippines. PhilPerfume has built a recognizable name in the fragrance industry.